Una experiencia fluida
y eficiente para tus clientes y tu empresa.
Asigna de manera óptima tus vehículos o motorizados, mantén informados a tus clientes en tiempo real del estado de su pedido, minimiza su incertidumbre y garantiza la satisfacción de tu cliente.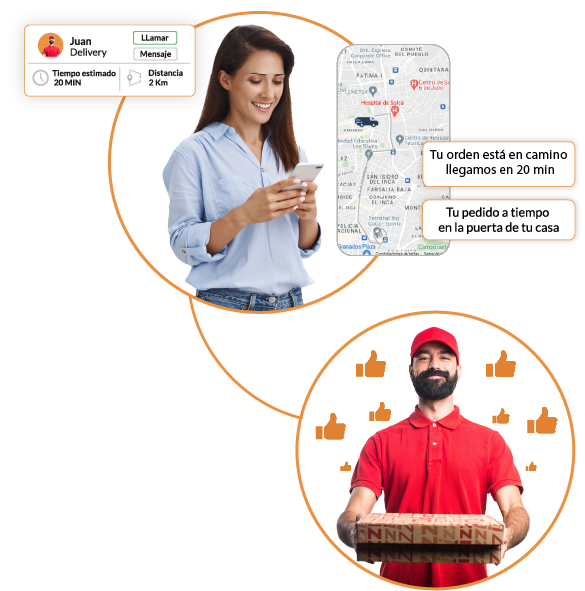 ¿Por qué implementar una plataforma para
tu servicio de Pick up and Delivery?
Tus clientes podrán realizar sus pedidos fácilmente recogerlos en la tienda o recibirlos en la comodidad de su hogar.
Aprovecha las ventajas
del servicio Pick up.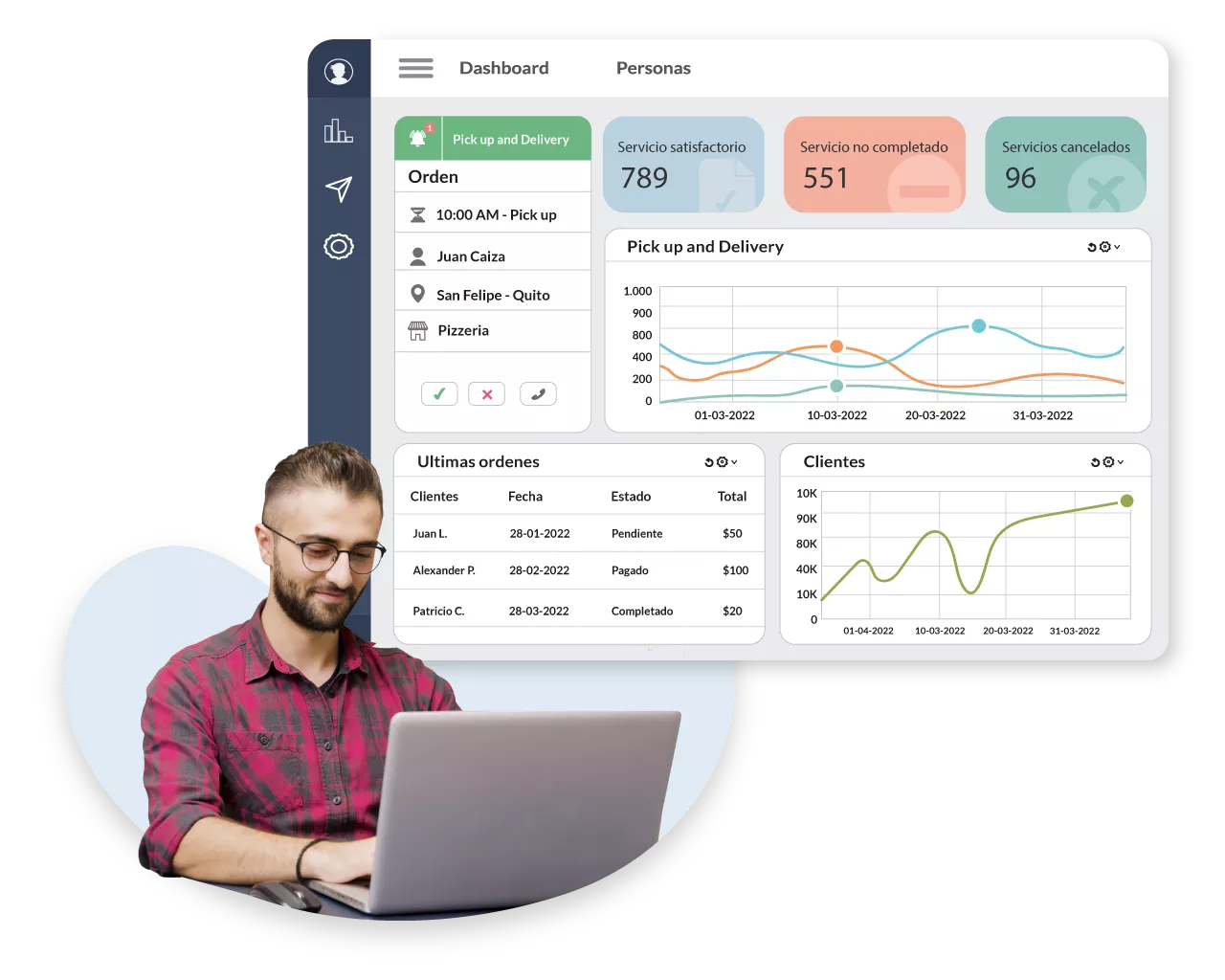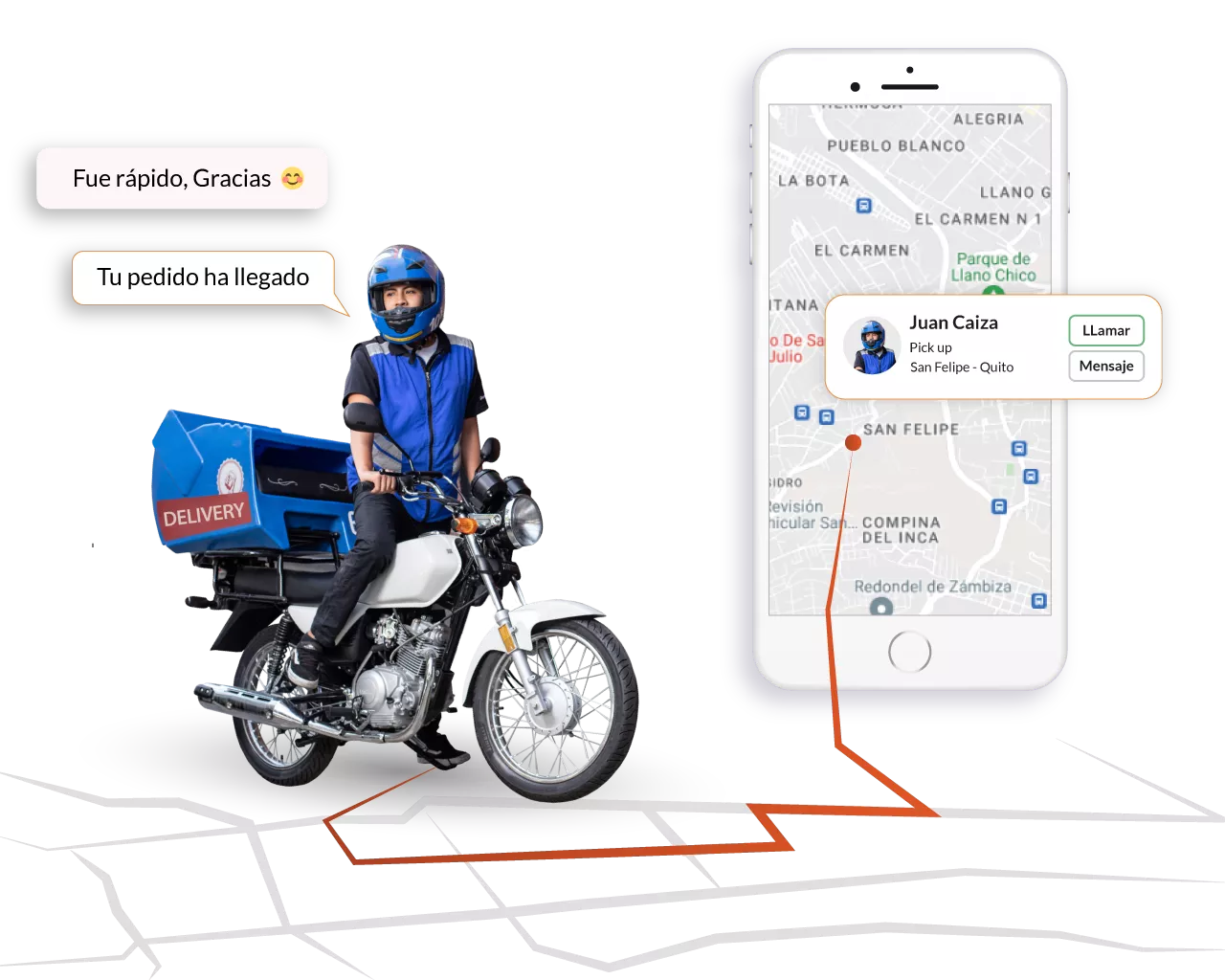 Localiza a tu personal en tiempo real.
Visualiza a tu equipo en el mapa en tiempo real, y ofrece tiempos más exactos a tus clientes, reduce tiempos de espera y mejora la productividad de tu negocio brindando servicios más ágiles.
Programa visitas eligiendo horario, dirección y monitorea los recorridos.
Analizar la actividad de tus equipos, te permitirá tener mayor control, mejorar la programación y distribución de tu producto, elegir la mejor ruta puede ser crucial para optimizar esfuerzos y recursos.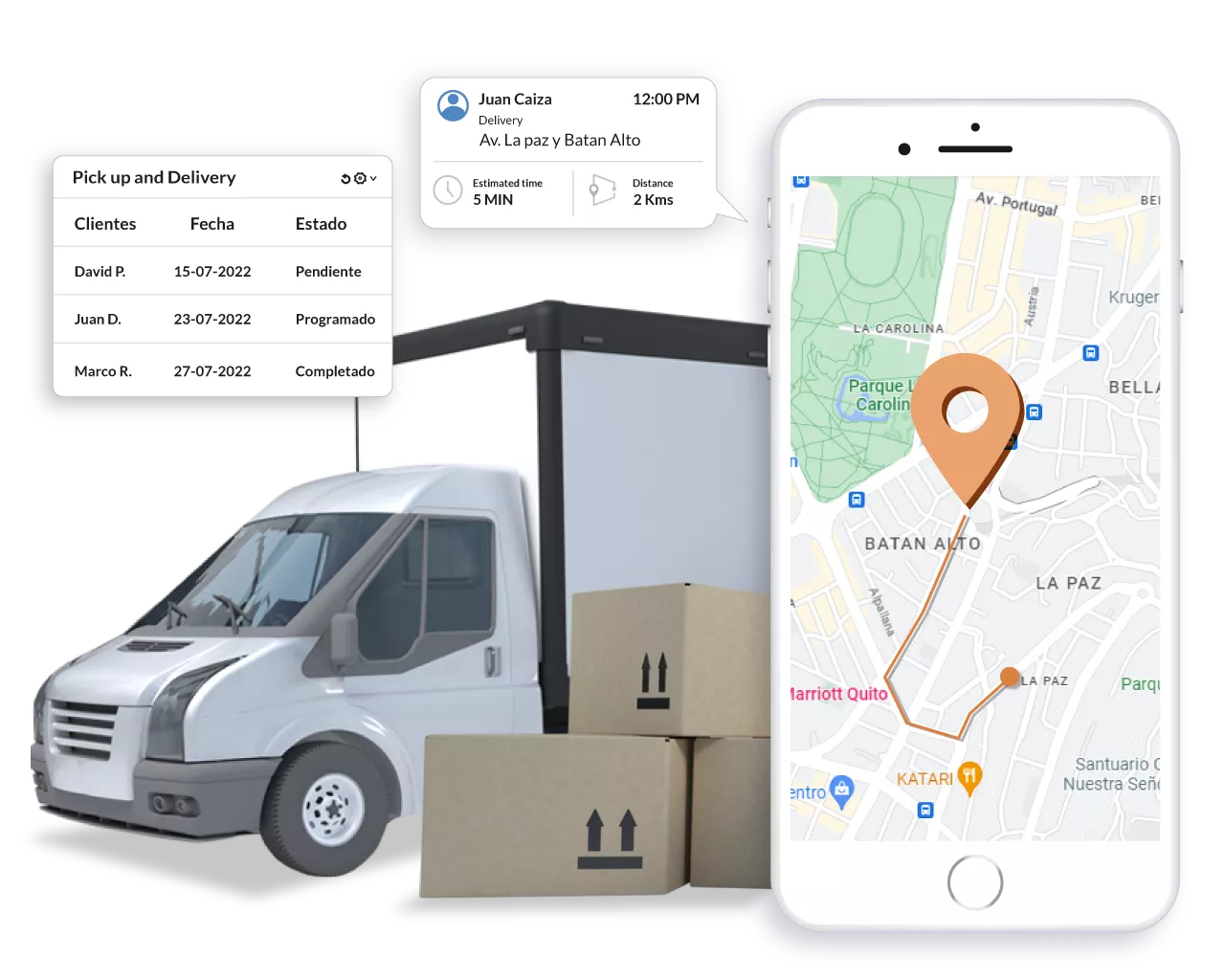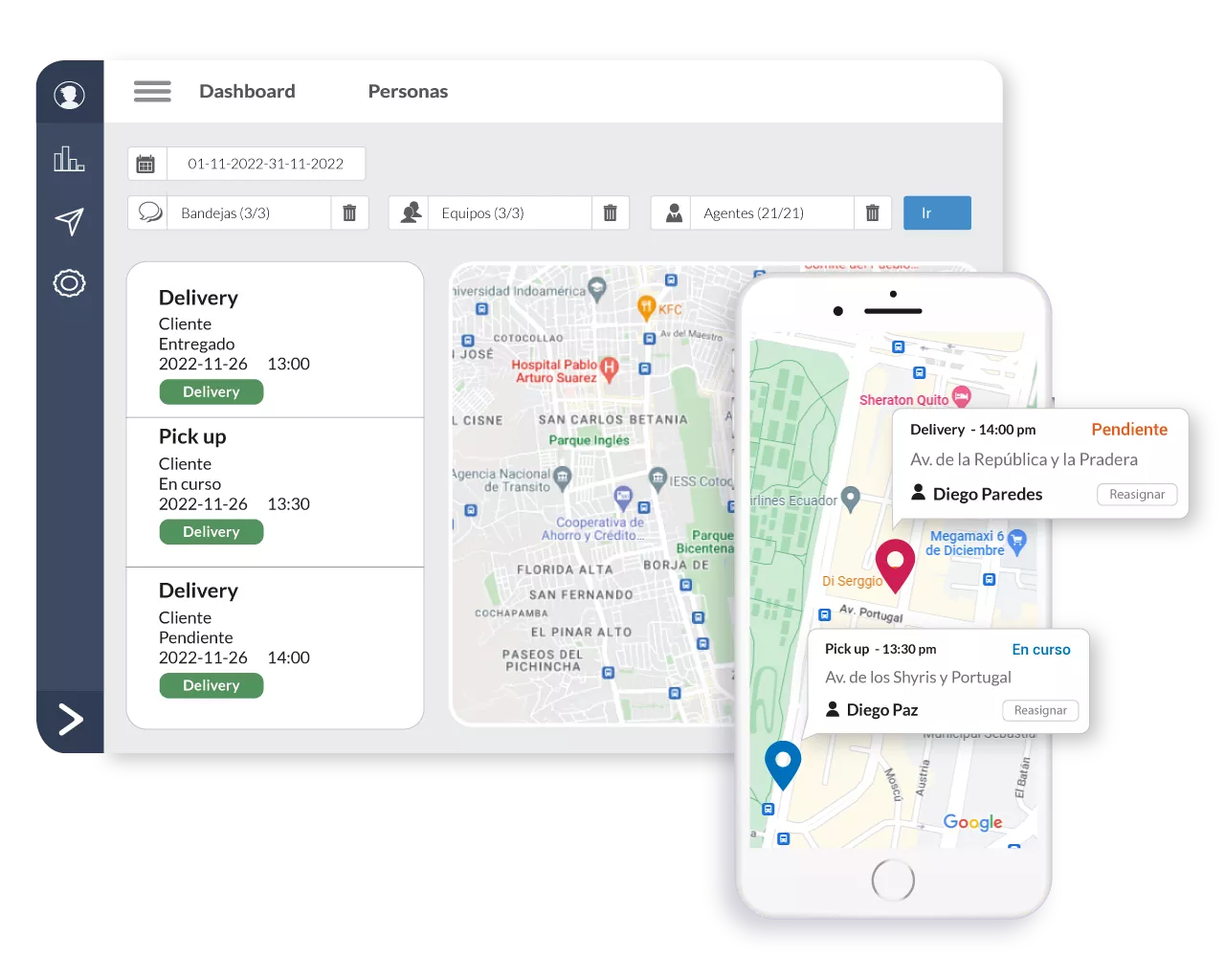 Considera los patrones de tus viajes y optimiza las rutas de tus vehículos o motorizados.
El uso correcto de la información que vas generando, puede ser de mucha utilidad para que las rutas que ya tienes, sean muchos más eficientes y puedas sacarles el mayor provecho posible, esto sumará a incrementar la capacidad de atracción de clientes.
Reduce la incertidumbre del cliente.
En todo momento tu cliente estará informado sobre el estado de su pedido y si a eso le añades un buen tiempo de entrega, será la combinación perfecta para afianzar su fidelidad y una excelente manera de valorar la confianza que ha depositado en ti.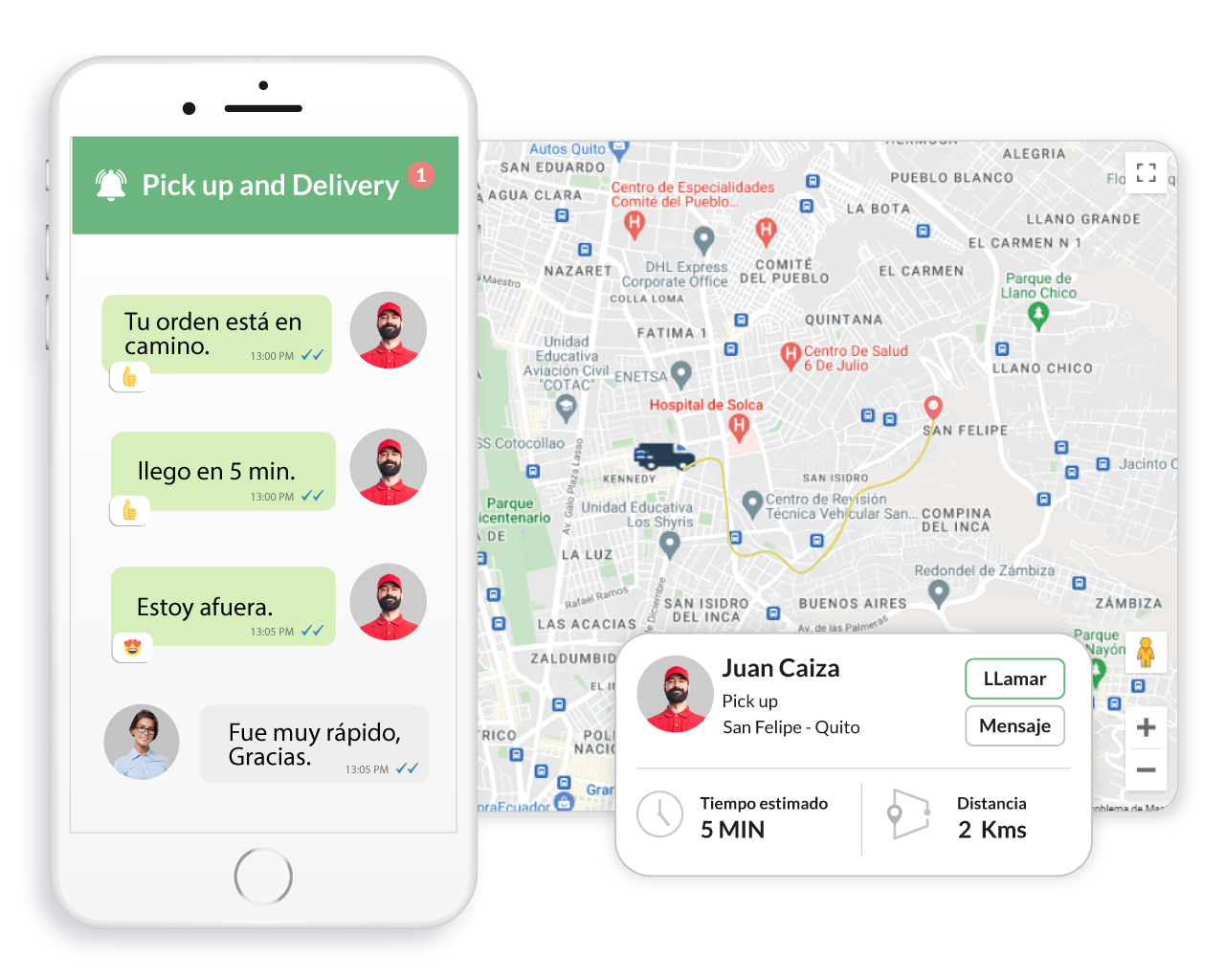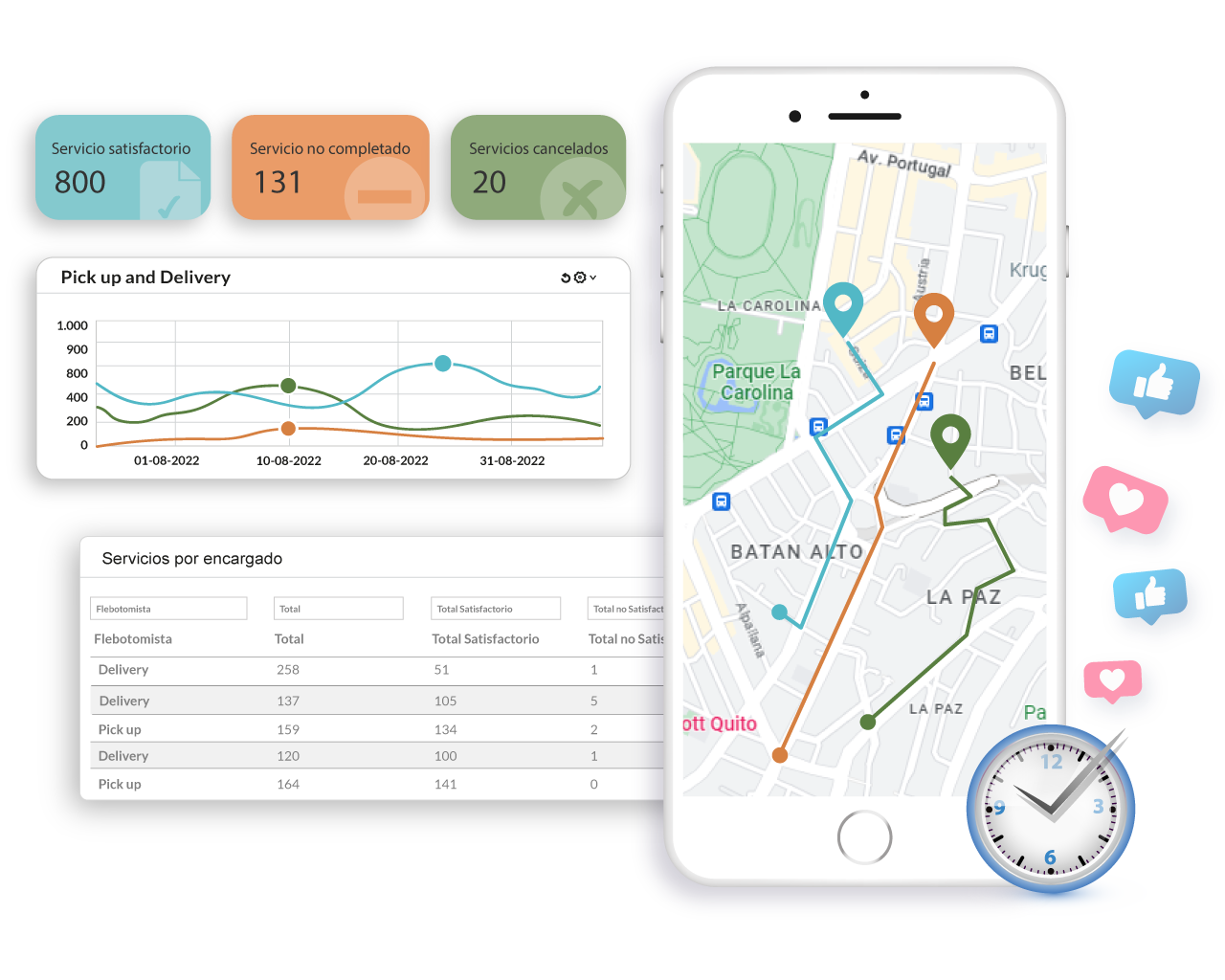 Entrega más en menos tiempo.
El monitoreo en tiempo real de tus recorridos o entregas te permite tener la visibilidad y control para optimizar tu logística, disminuir tus tiempos y realizar entregas a tiempo, una de las estrategias más efectivas para tener relaciones sólidas entre tus clientes y tu tienda o negocio.
¿Necesitas más información acerca de
Pick up and Delivery?